Spiritual Journey
an afternoon of soul collage and writing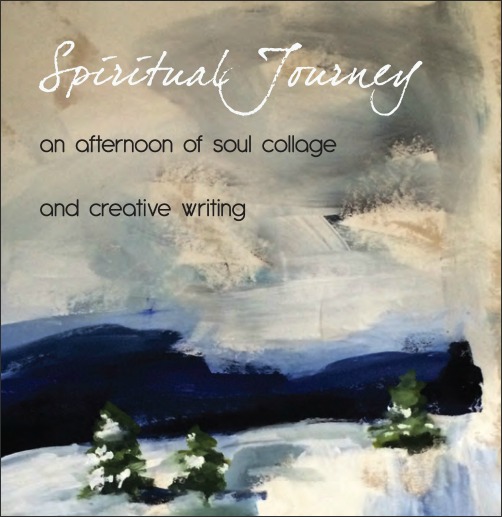 Give yourself time to write, create, read, and reflect on your life — the quiet moments and the big events.
Share your story through art and words with a supportive and fun community.
This workshop is perfect for the experienced, casual, and reluctant writer and artist.
Have fun. Play!
Join workshop leaders Cynthia Sloan and Mary Beth Coudal for this one-day playful and creative retreat. 
Spiritual Journey: An Afternoon of Soul Collage & Creative Writing

Sunday, March 23rd
1:00 – 4:00 pm
Dilworth Methodist Church, 605 E. Boulevard, Charlotte NC 28203
Cost: $29.00, payable in advance using the registration form below.
Cancellation Policy
As part of our efforts to maintain small class sizes, we request a commitment to the space reserved for you upon registration. Thus, if you need to cancel or transfer a workshop for any reason, the following refund schedule applies.
Two to four weeks before class start:
100% refund available
One week before class start:
50% refund available
48 hours or less before class start:
No refunds available
If you have any questions or concerns about the policy, please feel free to contact us.